Recently, many of our clients have asked us why prices for bathroom remodeling are so high.
The short answer is labor and cost of materials. In our post-COVID world, prices have continued to rise due in part to inflation–something that every person knows too well. In this blog post, we're going to break down the costs of remodeling your bathroom and why it's so expensive.
According to Remodeling Magazine's 2022 Cost vs. Value Report, the average cost for a half-bath remodel is between $12,000 to $16,000 while a primary bathroom remodel costs between $60,000 to $80,000 on average. The Kitchen & Bathroom Shop explains that labor constitutes approximately 20% to 40% of the remodeling budget, which makes it the most expensive part of a bathroom remodel.
With labor costs rising, remodeling quotes also rise. If you're quoted a higher price for a bathroom remodeling project than you were expecting, please remember that the skilled foremen are paid a livable wage for their services.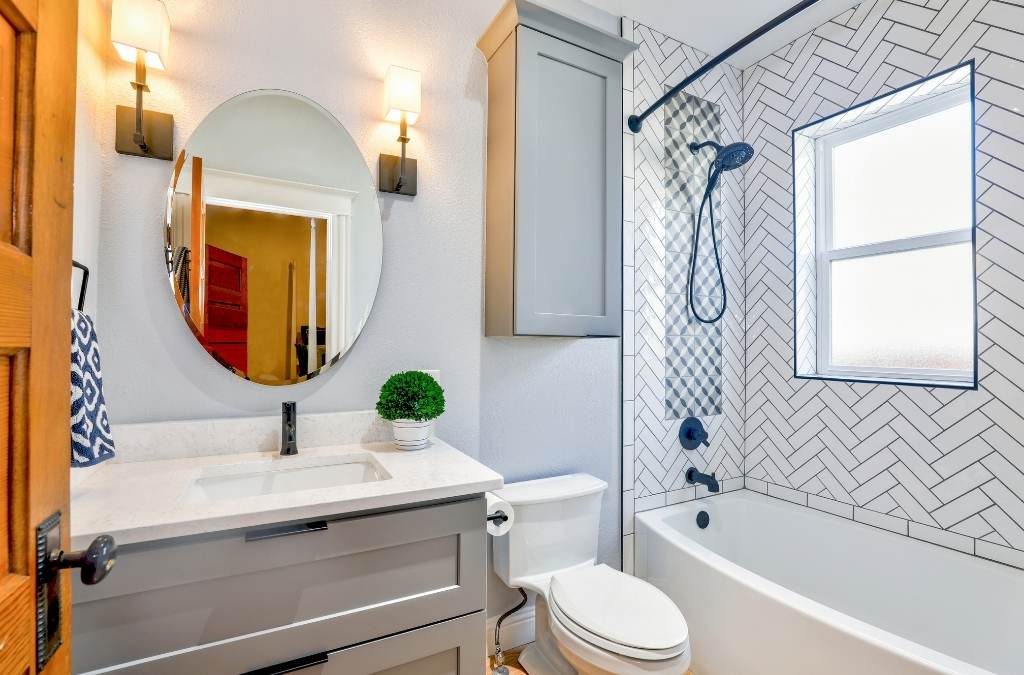 Along with labor costs, the cost of materials is on the rise. According to the Kitchen & Bathroom Shop, the main expenses associated with remodeling are tile installation, plumbing, luxury materials, cabinet installation, and bathroom reconfiguration. What do tile installation, plumbing, cabinet installation, and bathroom reconfiguration have in common?
The answer is labor. All of those factors are time- and material-consuming yet essential to a proper bathroom remodel, which drives labor costs up as foremen have to work longer hours. On top of the labor associated with those factors, the materials needed for them are also costly. Luxury materials add dimension and grandeur to your bathroom but don't change the functionality of your design.
Many times, cheaper alternatives are available that will keep your remodeling project more budget-friendly. We suggest limiting your bathroom remodeling design to one or two luxury items to save room in your budget for more functional, cost-effective features.
Want to learn more about bathroom remodeling before planning your upcoming project with us? Look through the articles below.
How much does a bathroom remodel cost?
What's the most expensive part of a bathroom remodel?